If you're thinking about purchasing
a home
, or even if you aren't at that stage yet, you should consider saving for the future.   The younger you are, the better, as your money will have longer to 'work' for you to create wealth.  Investing money provides many benefits including tax breaks and can be approached a little at a time.  
There are a variety of 'financial advisors' to choose from but it is probably best to work with someone who is a 'Certified Financial Planner'.    A Certified Financial Planner (CFP) will incorporate tax savings, insurances such as life and critical illness, education savings vehicles as well as estate planning into your portfolio.  Make sure they have experience, integrity and have proven to get results.  The main advantage to working with a CFP is that you can invest in a 
number of products for a relatively low cost and leave the investment decisions to a professional manager.   Having a variety of investments (diversification) can help offset the impact of individual  performances on your portfolio, while taking advantage of the earning potential of the others.   
Some questions to consider when choosing a CFP: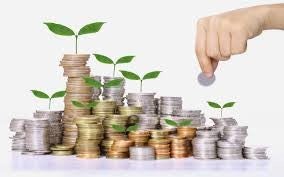 What is their education and professional experience?

What is their investment philosophy?

Do they deal with passive investments or managed money?

Do they look at the complete financial picture, ie. Do they deal with insurance, taxes and estate?

What is their tenure in the business?  Do they have sufficient experience to understand the ins and outs of money management?

How long has their firm been in business?

What products and services do they offer?

Can they give you references from clients who are like you?
You can ask friends, family, work associates and other professionals such as your accountant or lawyer, for referrals. You can also contact your local securities regulator to find out who is registered in your area. The Mutual Fund Dealers Association of Canada (MFDA) and the Investment Industry Regulatory Organization of Canada (IIROC) can give you a list of registered member firms. You can also contact the Portfolio Management Association of Canada (PMAC), and the Financial Planners Standards Council (FPSC). 
As well as help you build wealth, a good financial advisor can provide insight into questions such as what is the best strategy to pay down your mortgage, or should you purchase an investment property, and what type of insurance products are best suited to your needs and goals.  Consider working with a Certified Financial Planner and get your money working for you for a change!